0
CONSTRAINT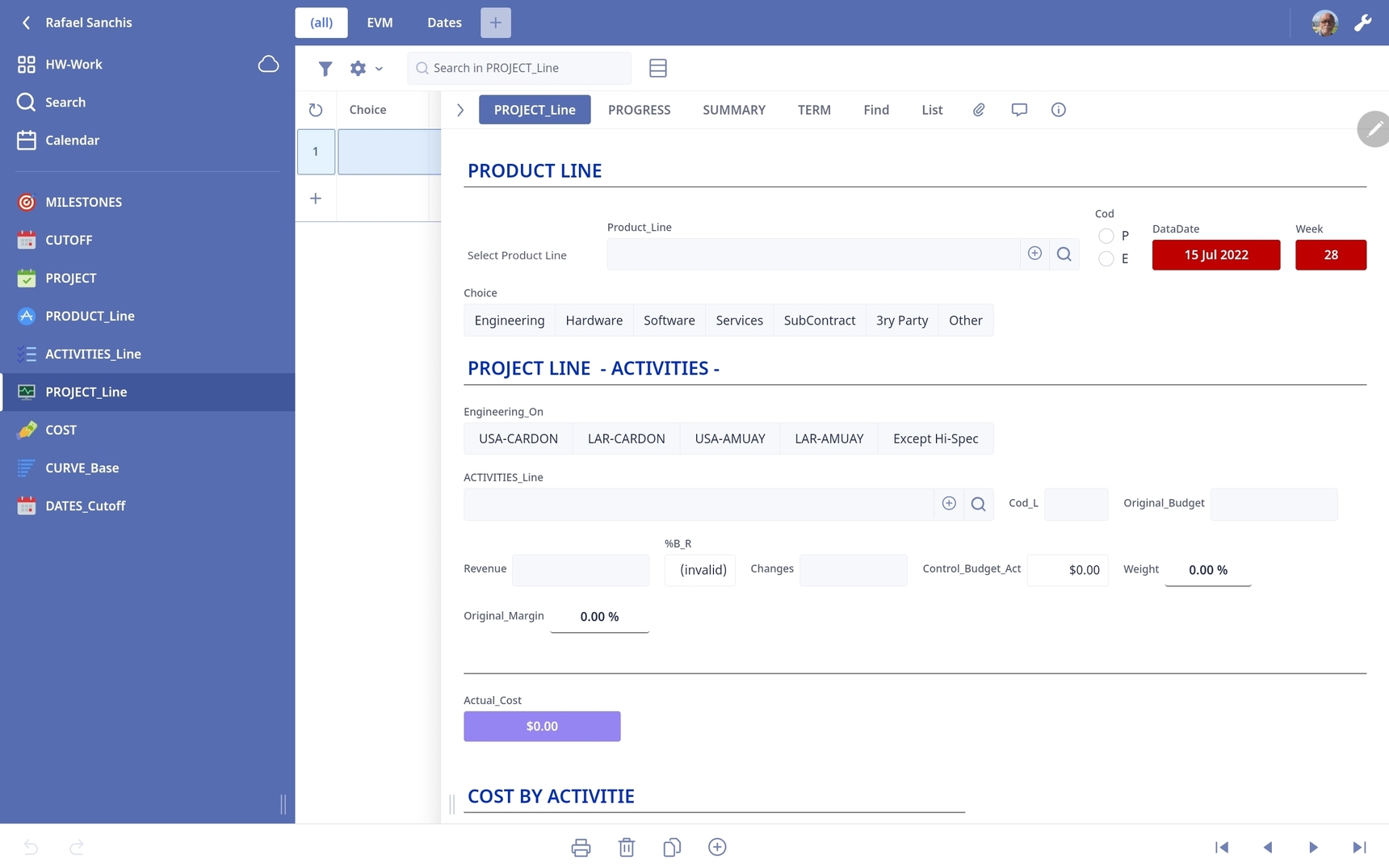 Fred
Hi I need the Constraint for Activities_ Line to Product_Line. I can't find how, I need select only the Line for select it Activities_ Line and no View all.
I have Product_Line 1N to Activities_Line and Project_Line one to one to Activities_Line.
In the Project_Line I select the Activity_Line the Activityies that will belonging to the project.
I don't know is the best option.
Thanks
Rafael

The constraint of your ACTIVITIES_Line field should be:

a.Product_Line.Line like b.Product_Line.Line

Steven
Content aside
Status

Answered

1 yr ago

Last active

4

Replies

125

Views

2

Following